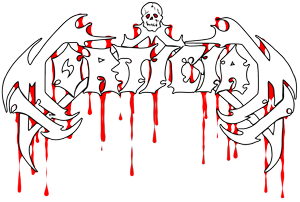 $12.00
This double CD contains all the early demos , live and rehearsal demos from 1989-1990 .
2 CD release with early tracks from the demo 1990 , rehearsal demos , live shows including the 1st show ever , the Day of Death and more.
The original line up of Mortician from 1989 – 1990 including Will Rahmer, John McEntee ( Incantation), and drummer Matt Sicher.
DISC 1
Mortician demo #1 1990, Rehearsal demo 1989, Various 1990 Rehearsals , Live at Cheers , and Live at G Willikers
DISC 2
Mortician Live in Buffalo in November 1990 , and for the 1st time the full set soundboard from " A Day Of Death " October 20th , 1990
Layout contains lots of rare live/studio/show flyer pics and back of cd has first version of New York Death Metal logo many years before N.Y.D.M. club became official.
In stock